Meet Bushu Pharma at DCAT Week 2023 in New York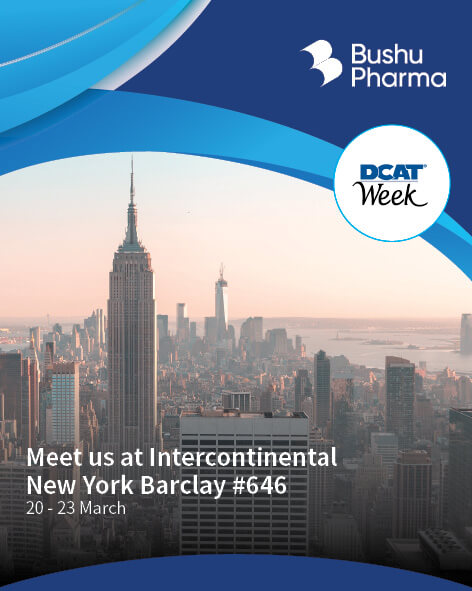 Bushu Pharma will attend DCAT Week 2023, from 20-23 March, at the InterContinental in New York Barclay. DCAT Week is an event where you can get strategic business meetings and networking opportunities in pharmaceutical contract manufacturing. Over 90% of participants are high-level decision-makers, and one in four are business and departmental chief executives such as CEOs and COOs.
We would like to discuss a wide range of matters, from individual projects to strategic concepts, regarding contracted manufacturing of solid drug formulations, injection filling, and inspection packaging for both solid drugs and injections.
Feel free to reach out to us. We look forward to seeing everyone and enjoy a great time at DCAT!
For appointments, please contact Susan Lynch-Smith (susan.smith@bushu-pharma.com).
CONTACT
As a company specializing in contract manufacturing of pharmaceutical drugs, we offer a wide range of contract services tailored to clients' needs based on our extensive experience and know-how accumulated over many years.