Going well, Steel construction – at new cold chain packaging/storage building
As you can see, steel columns have finally been set at the construction site, and the construction work is progressing steadily.
Our next report will come soon!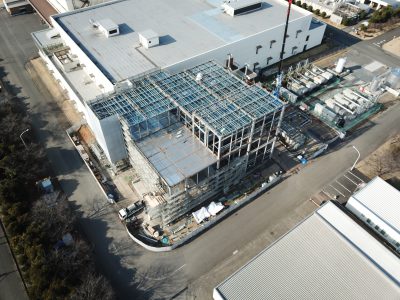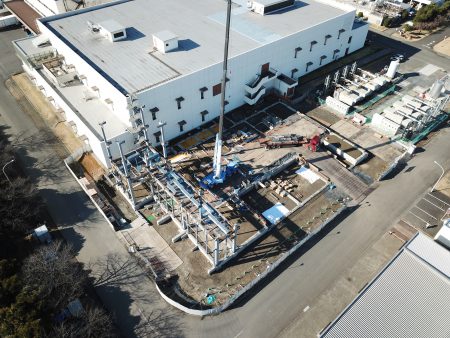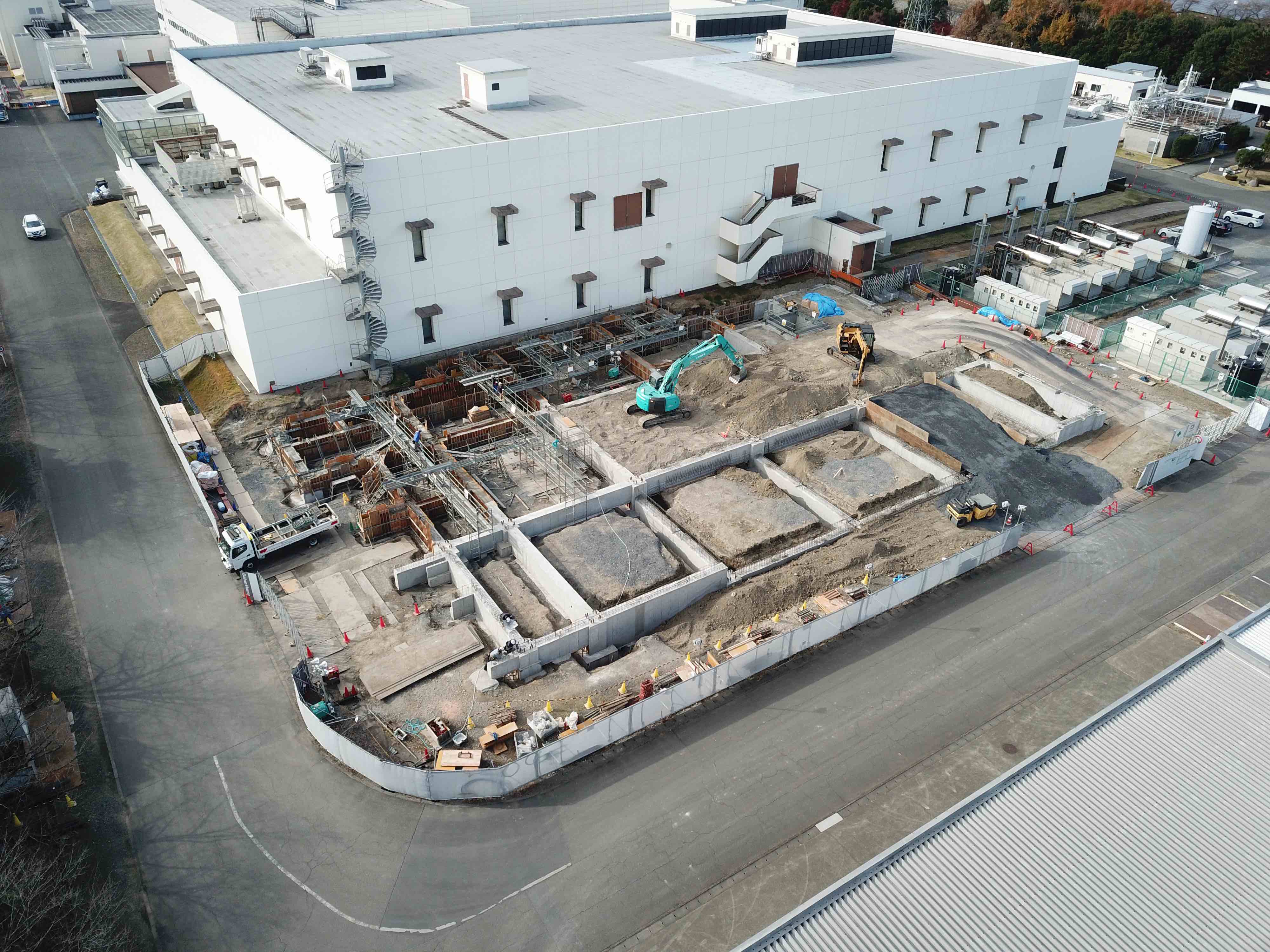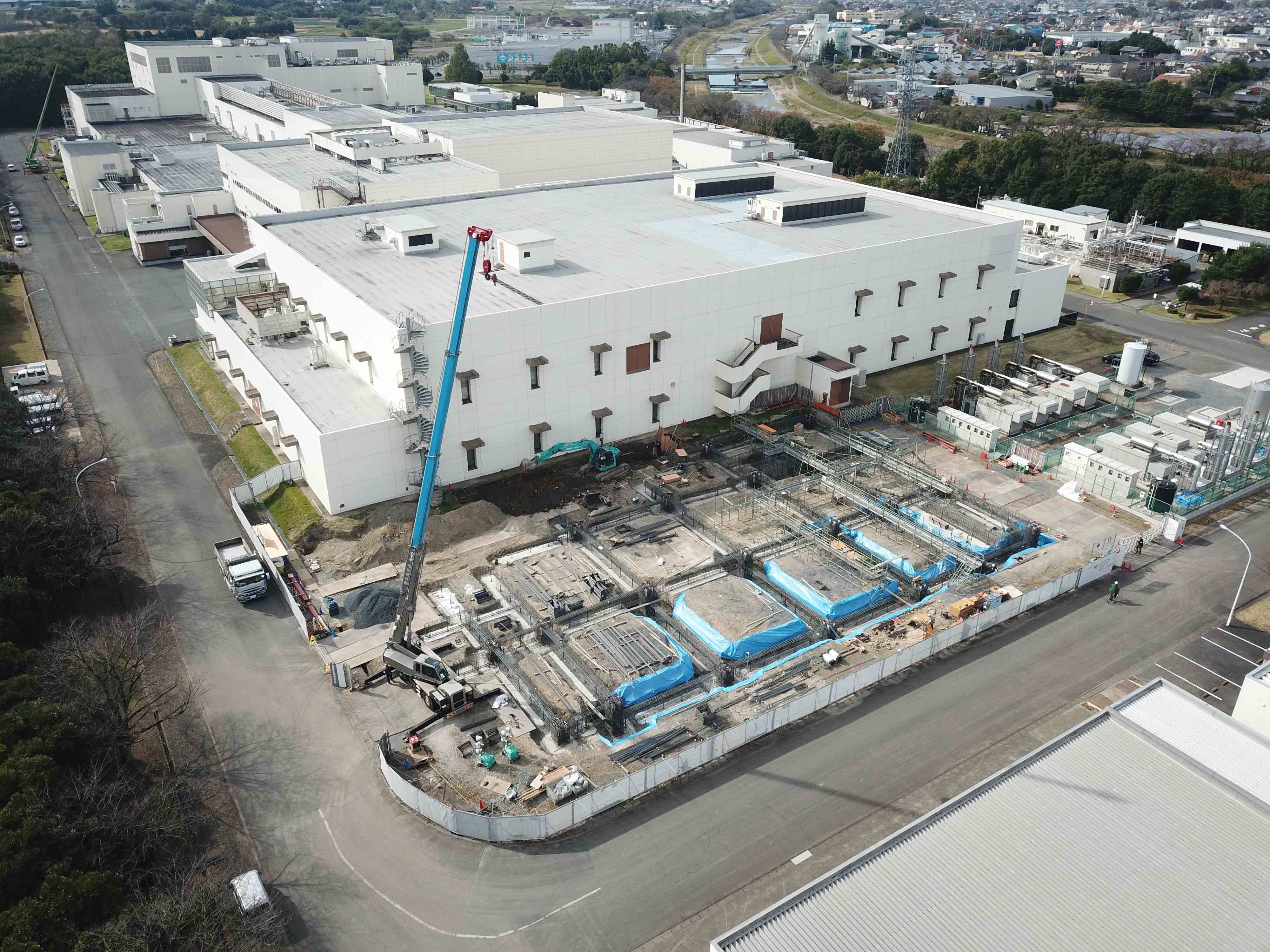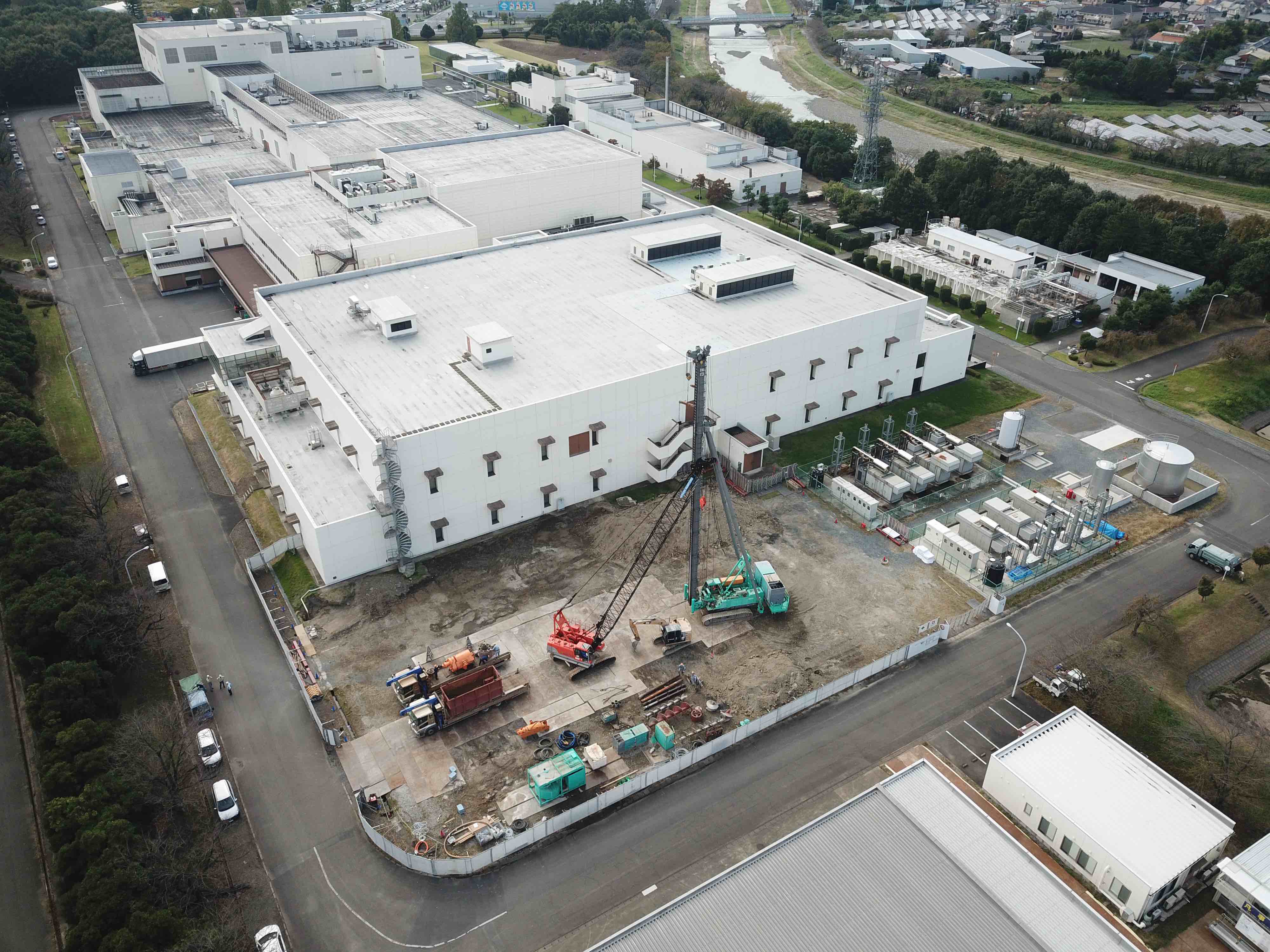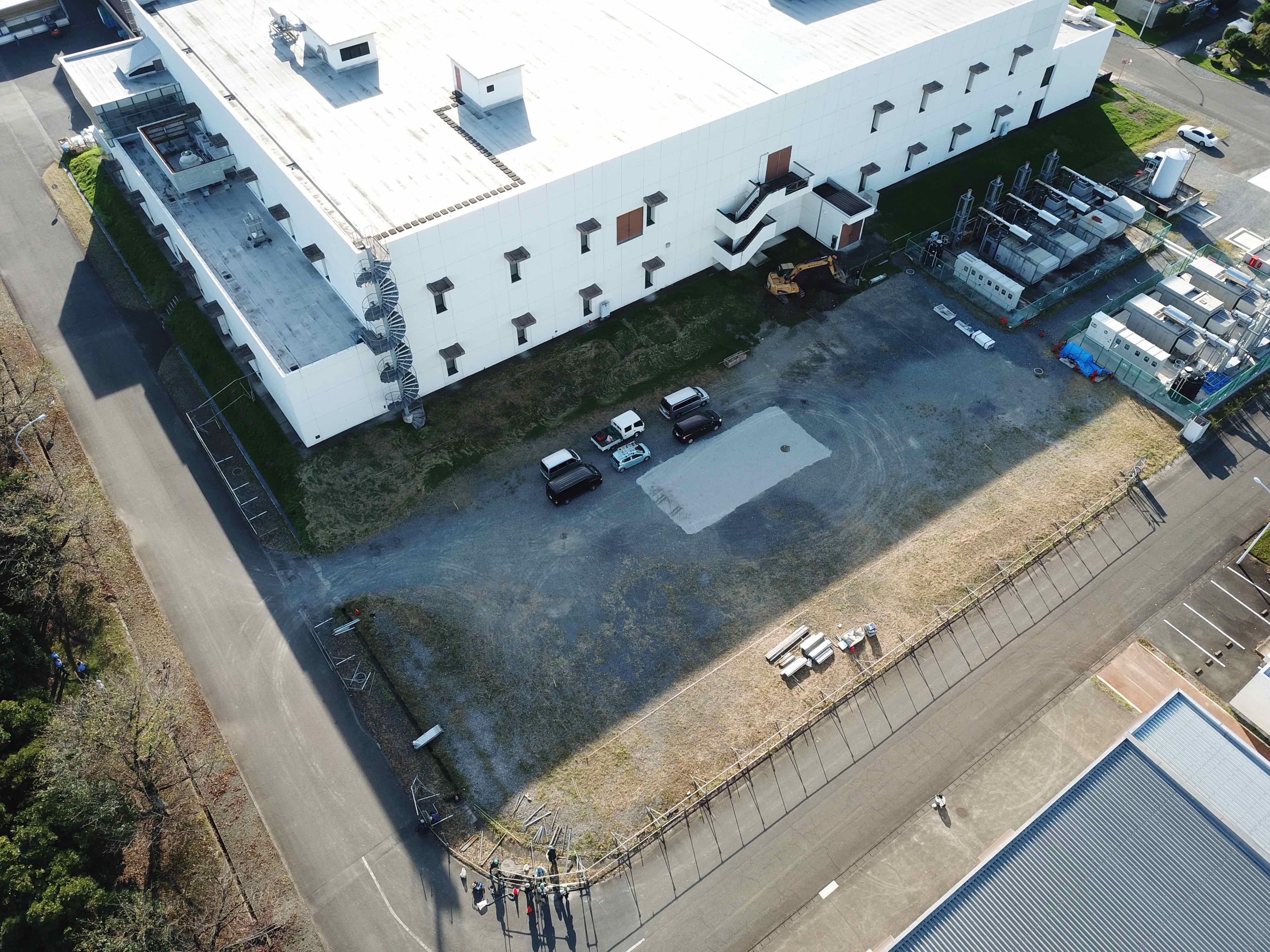 【Remarks】
The new refrigerated packaging and storage building in its Misato factory (950 Hiroki, Misato, Saitama) is going to launch in the Summer 2020.
We deem that this is the best solution to accommodate the expansion of temperature-controlled bio-pharmaceuticals (2 to 8℃) for the Japanese and global markets. Details of the new cold storage building
1. Floor area: 1st floor: 1,554m2  2nd floor: 1,274m2 3rd floor: 1,252m2
2. Use: Refrigerated packaging, General secondary packaging, Packaging inspection, Cold storage
3. Storage capacity: 300 pallets (phase 1), 600 pallets (phase 2) and 900 pallets (phase 3) (2 to 8 °C)
4. Earthquake countermeasures: The most suitable vibration reduction equipment can reduce shaking motion up to about 1/2
5. Business continuity planning: Continuous operations for one week with in-house generator and heavy oil storage
6. Others: Achieving appropriate temperature control from receipt to delivery (Pre-arrival room: 2 to 15 °C, handling area: 2 to 8 °C)
Thank you, from all of us at Bushu Pharma!
Related Link
CONTACT
As a company specializing in contract manufacturing of pharmaceutical drugs, we offer a wide range of contract services tailored to clients' needs based on our extensive experience and know-how accumulated over many years.