CPhI WW 2019, Frankfurt… Happy to see you and hope to see you again
Dear all
Thank you for your visiting to Bushu Pharmaceutical booth stand during CPhI Frankfurt (11/05-11/07/2019).
We appreciated that all of meetings with you are fruitful for our business. Plus we hope that Happy Hour networking events worked well;
Talking and tasting Japanese "Sake" wines worked for you well, and comforted you,
The most of you have agreed that it become the nice beginning of knowing each other.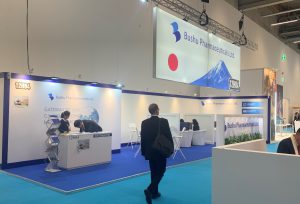 We met each other at the foot of Mt. Fuji.
News + PR
Our next overseas exhibition will be CPhI North America Philadelphia May 5 – 7th.
At beginning of May, still we can enjoy Sakura, cherry blossom in the north part of Japan.
We would like to bring nice atmosphere to Philadelphia for you,
and continue our discussion together. Please schedule it in your PC/mobile to reunite there.
We, all of Bushu, have already set our schedule and started preparation for it.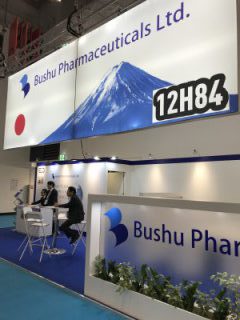 Meeting booth at the foot of beautiful Mt. Fuji See you again at CPhI Philadelphia, USA in 2020.
Our booth stand is going to be located near the entrance. Please write to us if you have any.
E-mail address is "Bushu.Marketing@bushu-seiyaku.co.jp" Sincerely yours
All of your Bushu Pharma.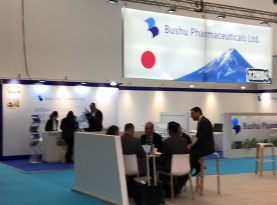 CONTACT
As a company specializing in contract manufacturing of pharmaceutical drugs, we offer a wide range of contract services tailored to clients' needs based on our extensive experience and know-how accumulated over many years.