Bushu Pharmaceuticals will participate in LogiPharma for the first time.
08/09/2022
Event Information

News

Uncategorized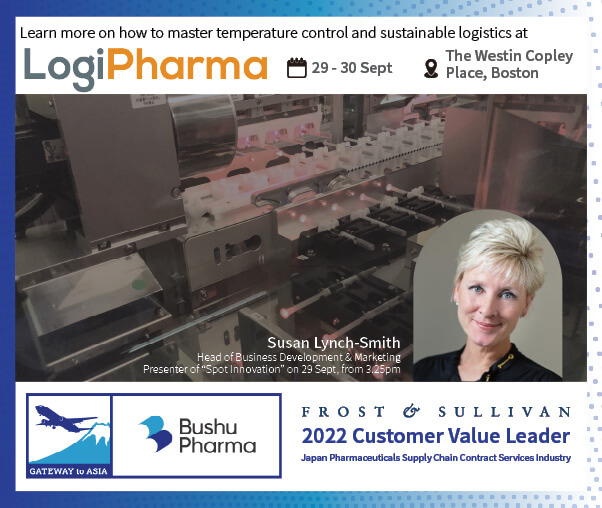 LogiPharma has been bringing together the top minds in life sciences and healthcare supply chain, logistics, distribution, planning, IT, quality and sourcing to share emerging best practices.LogiPharma
Date: Thursday, September 29 – Friday, September 30 2022
Venue: The Westin Copley Place, Boston MA
At this event, Bushu Pharma will have an exhibition booth and shall also give a presentation at 3.25pm on the first day of the event during the "Spot Innovation" program to introduce its unique supply chain management services," Gateway to Asia" and contract manufacturing services. (Presenter: Susan Lynch-Smith, Head of Business Development & Marketing, N.A. and Europe)
For further information, about the event, you can go to the organizer's special blog at https://logipharmaus.wbresearch.com
Bushu Pharma is committed to ensuring that its services can be part of the solution to the various challenges faced by contract manufacturing and the supply chain and look forward to in-depth discussions with the professional participants at LogiPharma 2022.
CONTACT
As a company specializing in contract manufacturing of pharmaceutical drugs, we offer a wide range of contract services tailored to clients' needs based on our extensive experience and know-how accumulated over many years.